Bismuth Ingots 34 Pounds 99.99% Pure
SKU:

BISMUTHSLAB

UPC:

MPN:

547662

Availability:

in stock

Weight:

34.00 LBS

Shipping:

Calculated at Checkout
Description
Bismuth Ingots equaling 34 pounds
The slab if available is 1-1/8" x 5.5" x 14.75" and then broken in half for shipping.
The picture is representative of 34 pounds of bismuth.
This item comes as slab that is broken in half. You will get 2-4 pieces and maybe some smaller chunks or flakes of bismuth. This element is very brittle and can break up into smaller pieces during shipment.
Physical Information

Atomic Number - 83
Relative Atomic Mass (12C=12.000) - 208.98
Melting Point - 520F
Boiling Point - 2642F
Density - 9.80
Weight Lb/in3 - 0.3541

Bi 99.99%

Certs for Bismuth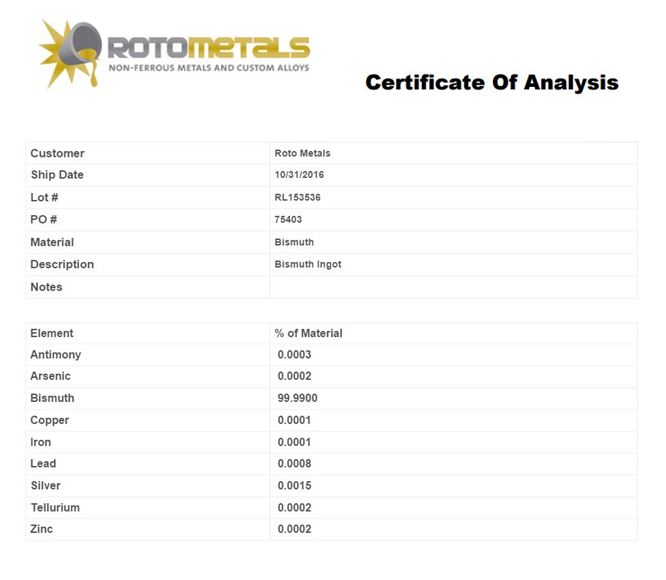 View All
Close