Bismuth Shot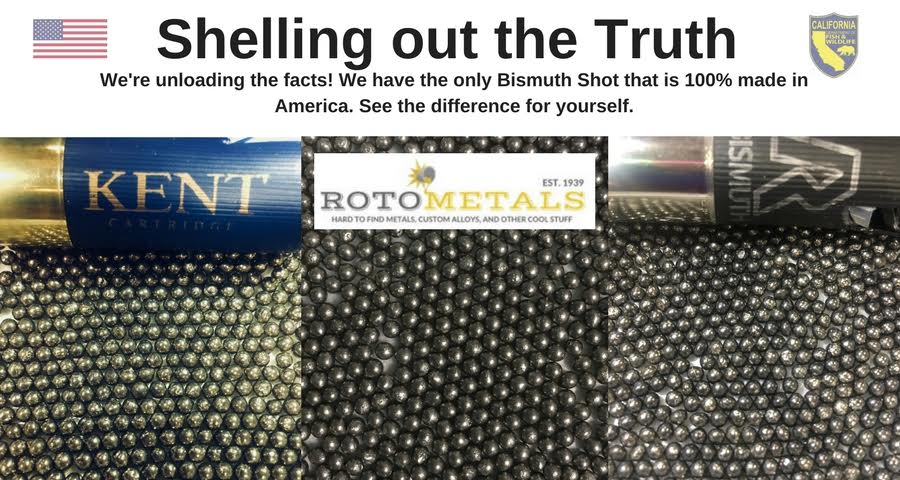 NEW & PROUDLY MADE IN THE USA!

We are proud to introduce a Non Toxic Lead Free alternative Bismuth Shot for reloading. Rotometals Bismuth Shot is great for waterfowl and upland game birds where lead is now banned. Rotometals Bismuth Shot is a also a great alternative for lead free ballast weight and has a similar density to lead.

Fact: There is no manufacturer of "perfectly round" Bismuth Shot in today's market.
Fact: No other non-toxic shot performs as similar to lead than Bismuth Shot.

High quality Bismuth Shot is made using an alloy with ~94% Bismuth and ~6% Tin. At Rotometals, our Bismuth Shot production utilizes this same alloy while ensuring strict production procedures are followed to provide you with Bismuth Shot comparable to any on the market today. Custom Sizes and alloys are also available. Please email request to sales@rotometals.com

California Fish and Wildlife "Non-Lead Certification" Approval Letter... Click here for link. CA Residents, we recommend keeping a copy of this with you when using Rotometals Bismuth Shot in the field to aid law enforcement.