Description
Want to save big on LTL Freight? We ship your freight using our account and pass along our insane LTL Freight rates to you. Share our discounted rates and save huge! We can save you up to 50% over already discounted rates.

Please email or chat us the weight and class of your pallets and the pallet count. Once we have your Origin and Destination zip codes we will reply back with a rate quote.
If you like our price, let us know and we will get your shipment set up, email you the BOL and labels and schedule the pickup.
We ship our freight with UPS and FedEx.
Our rates are particularly great for minimums and pallets over 1000 lbs.
If you already ship UPS or FedEx Freight and have your own discount but want to save more, please email us your last few UN-paid bills and we will rerun and quote you on our account. If we can save you money then you can have the bill re-billed to our 3rd party account and save big.
Get a quick quote here with UPS. Just enter 90% Discount, minimum $160 and fill out the weight class and zip code to get a fast, easy rate.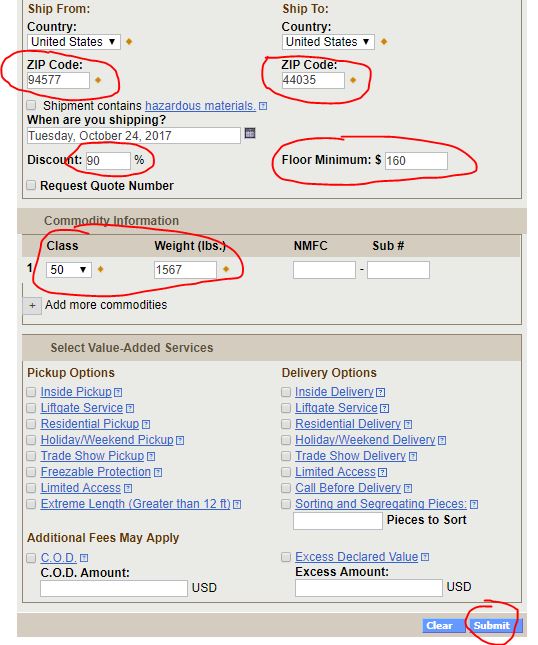 View All
Close