Metal We Buy Back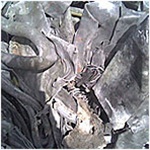 We buy metals purchased from us or someone else. They are listed here. In order to make sure that we can purchase your metal, you may send a small sample to us at:

RotoMetals
Attn-Buy Back
865 Estabrook St
San Leandro, CA 94577

We will test the sample and give you a percentage price based on LME or the Metals Bulletin for that given metal.

Lead - Ingot, Sheet, Random - Must be clean, no paint
Lead Shot - Reclaimed- no dirt
Antimony - any form
Tin - Used Plating Anodes, Ingots - any form
Indium - any shape
Bismuth
Solder - Tin/Lead/Antimony

If you have any questions please email sales@rotometals.com or call us at 1-800-779-1102.
There are no products listed under this category.